What We Do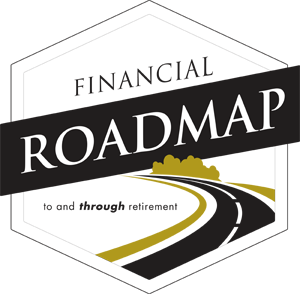 Our Financial Roadmap process is designed to help our clients achieve simplicity and confidence during their retirement years. It's focused around 5 key areas of your current financial life.
ACCUMULATION
Investments for growth
HIGHER tolerance for risk
Time is on your side
Dollar Cost Averaging on current contributions
PRESERVATION
Distributions for your income
LOWER tolerance for risk
Time is NOT on your side
Social Security Maximization
Inflation Plan
Spousal Plan
TAX PLANNING
Any comprehensive retirement plan will include a strategy for decreasing tax liabilities. This includes closely examining where your investments, savings, etc are placed in the three primary tax classifications of money:
Taxable NOW
Taxable LATER (tax deferred)
Taxable LATER (tax free)
HEALTH CARE PLANNING
We will create a plan to help you address rising health care costs with a minimum of expense, including:
Looking at all aspects of Medicare, Parts A, B and D
Analyzing options for a Long-Term Care Plan
$327,000 is the average amount spent on healthcare expenses for an individual age 65+
70% of individuals age 65+ will experience a long-term care event
ESTATE PLANNING
It is important to ensure your hard-earned assets go to your beneficiaries in the most tax-efficient manner. By working collaboratively with a qualified estate planning attorney, our goal will be to help you:
Ensure that you have the three necessary documents in place to ensure your estate is distributed to your beneficiaries probate free
Maximize your estate and income tax planning opportunities
Prevent your IRA and qualified accounts from becoming fully taxable to your beneficiaries upon your death
Schedule Your Free Roadmap Session
Get Ken's Financial Roadmap Video Course Free
when you sign up to receive his blog updates via email.