Ken Fletcher
Founder | Advisor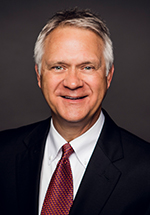 A word from Ken Fletcher, Founder of Fletcher Financial Group … A bio is traditionally composed by someone who writes down everything they've ever done well and politely ignores all their mistakes! I thought I'd write my own bio and tell "the truth" … and nothing but the truth!
My "worst" happened at age 13. I failed to ask a critical question the moment before a baseball was hit to me. I lost the championship game, disappointed friends and learned the power of questions. More than 50 years later, I still have conversations with friends who remember that day! Our financial roadmap processes are an instant replay of that horrible event, making sure that our clients have asked the critical questions before making significant financial decisions. Your financial life – and beyond – is one game you cannot "afford" to lose!
The "best" is being married to Karen Kelly Fletcher for 40 years, our beautiful daughter, Kelly Lee, and the trail of four "grands" who accompany Kelly and Rodney when they come home from Fort Bragg. I am also thankful for a Godly heritage passed down by a loving Mom and Dad that I hope I am now passing on to Austin, Emma, Braiden and Grayson Fletcher. My "passions" are a great faith in my Risen Friend, music, guitar, biking, teaching, encouraging and challenging friends to do all they can with all they have.
The "end" is still being written … daily. I desire to "live well" so I can someday "finish well" – and I encourage others to adopt my motto, while remembering that consistency and excellence are the goals – not perfection!
I cannot tell the FFG story without introducing you to three incredible people: Pat, Jordan and Janine.
Patrick Williams
Advisor | Club Wisdom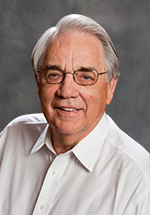 Pat "Old Patrick" Williams has a long and rich history in numbers and money, including a master's degree in math, and experience managing large companies and brokerage firms. Now, he helps build financial roadmaps for retirees and pre-retirees. It has been a privilege for us to have Pat represent our firm since 2010. He's been married to Ann for 57 years, has two children, six grands and is a loyal friend to all who know him. Thank you, Pat, for your passion and character.
Jordan Smith
Advisor | Director of Legacy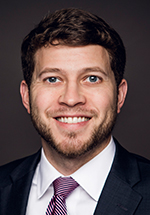 Jordan Smith, courted after college by large financial firms, has found his niche at Fletcher Financial Group. He quickly gained the trust of "the greatest generation" – many facing a long-term health care event. Under Jordan's leadership, our Legacy division has grown significantly and now bears the mark of his caring and efficient style. Jordan is also a Series 65 advisor – comfortable in both the Legacy division and our FFG wealth advisory platform.
Janine Breaux
Client Services | Legacy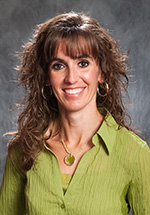 Janine Breaux is the heart of the FFG story. Since 2001, she has made our clients friends, and when the phone rings, most ask for Janine! 🙂 She is director of client services but is also Legacy's interface to DHH, helping preserve family assets for our greatest generation. She is mom to sweet Satene, who spent her first year of life as "Janine's little FFG office helper" before retiring at age 1. Our story's heroine is ... Janine Breaux.