---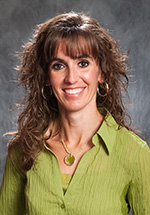 We wish our grandparents had known. But, they didn't and so they lost treasured family assets to the government spend-down debacle. Our mission is to teach every family what they didn't know so what happened to them does not happen to you.
Will Rogers said, "It's not what you know that can hurt you; it's what you know that ain't so." Many seniors lose legacy family assets from a combination of myths and misconceptions about long-term health care costs and a simple lack of planning.
Virtually everyone insures their home against fire, though only three of 1,000 will suffer loss. Meanwhile, nearly no one protects family assets from long-term care health costs, though 700 of 1,000** can suffer loss.
Most folks do not "plan to fail" — they simply fail to plan.
Our clients preserve most or all family assets, even if already in a nursing home. Crisis planning works, but Congress could make new laws. The best plan is always a pre-plan.
**Statistic taken from LongTermCare.gov, a service of the U.S. Department of Health and Human Services.
Here are a Few Long-Term Care Options
Pre-Planning
5-year compliant gifting strategy
Asset-based long-term care insurance
Crisis Planning
Compliant plans and strategies designed to preserve most or all assets, even if already in a nursing home
Contact Us
Meet with our Legacy Team for a complimentary consultation!
---