No One needs our roses when the sun of life's gone down.
If you're going to send a message of your love - send it now!
                                                                            --Paul Overstreet
JOIN US FOR A TRIBUTE TO
LLOYDELLE HERRING HOPKINS
WMHS Choir Room
Saturday, November 23rd, 10am-Noon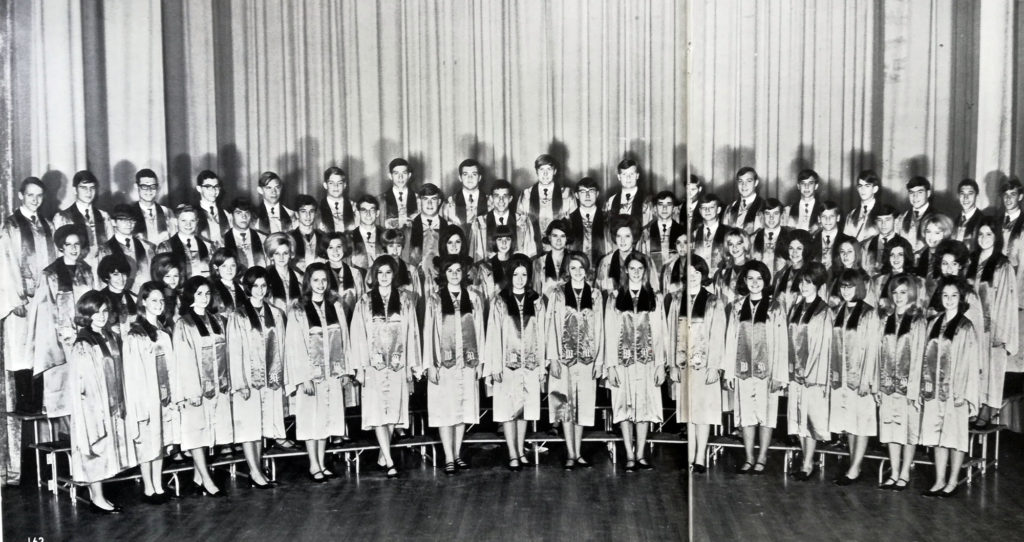 ---
In the 70's and 80's, it seems that she posed as a choir director while doing the work of a coach, a general, a pastor, a friend, and an encourager. She told some of us for the first time that we could dream and then become what we dream.  Her methods worked!
She is now 84 and though some cannot conceive that she won't live to 150, we think it is important to say what needs to be said … NOW … NOT at a funeral, but at a FUNeral - where she can hear and appreciate our THANK YOU's!
So, let's gather in the WMHS "choir room" on Saturday morning, November 23rd from 10A-12P This time, WE will take turns at the podium to say,  "THANK YOU, LLOYDELLE!"
Lloydelle is moving to Augusta, Georgia, to be near her family. This is our opportunity to say "thank you"… and even if you do not speak, your presence will be your present to her!